Quality, technology
and sustainability
in oncology drugs
We are aware that health is
everyone's most valuable asset.
Complying with the highest international quality standards, we apply innovation and technology to manufacture injectable oncology medicines.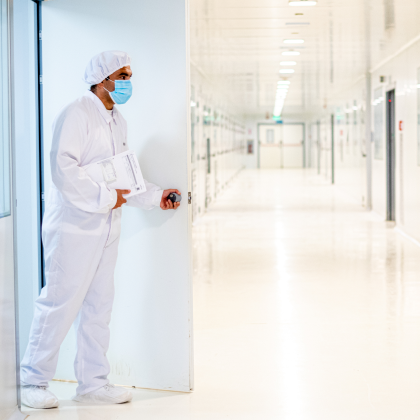 30-years´ experience in the pharmaceutical industry.
Quality and production technology.
Large installed capacity.
Biannual sustainability reports with GRI and UN ODS standards.​
At VIVUNT Pharma Europe, we produce sterile oncology drugs in liquid and lyophilized vials. We offer Contract Development Manufacturing services globally.
Our manufacturing site in León, Spain, complies with international GMP standards and procedures and EMA and FDA quality standards.
The installed technology counts with automation of all manufacturing processes and in-process controls (IPC).
Our facilities, machinery, and procedures ensure compliance with  the new Annex 1 EU GMPs (2022).